Weight Watchers is still going well, I weigh in again on Saturday and I'm anxious to see how this week went! I thought a Thursday Thirteen with my recent favorite foods would be appropriate this week! You'll notice a few Weight Watchers products on my list but the nice part about the Flex Plan is that you don't have to buy special products, you can eat anything, in moderation, in appropriate portion sizes. I've not yet felt deprived for a single minute! I just happen to love the eTools too which are included with a Monthly Pass membership! The Recipe Builder is awesome, you can put any recipe in there to calculate the points and even get suggestions on lightening up the recipe! It's just so easy!
1. Yoplait Light Yogurt, 2 points...with such tasty flavors as Boston Cream Pie, Banana Cream Pie and Strawberry White Chocolate, it is easy to eat one of these for breakfast along with a banana and cereal bar...which brings me to #2.
2. Nature Valley Strawberry Yogurt Cereal Bars, 3 points...chewy, tasty and a nice addition to my yogurt.
3. Weight Watchers Double Chocolate Muffins, 3 points...chocolate craving? No problem! SO FABULOUS!! You would never expect to find it's only 3 decadant points!
4. Weight Watchers Peanut Butter Bliss Mini Bars, 1 point...let me tell you, it is BLISS! I cannot believe it's one point for this little bit of heaven that tastes like a candy bar!
5. Weight Watchers Sweet & Salty bars, 2 points...the best of both worlds, little salty, little sweet, LOT yummy!

6. Pop Secret 100 Calorie Pack Microwave Popcorn, 2 points...FANTASTIC butter or kettlecorn flavor microwave popcorn in a perfectly sized snack size bag, one of my most favorite snacks!
7. McDonald's Grilled Chicken Bacon Ranch Salad, 6 points or Side Salad, 0 points...I'm lovin' it! Seriously, I never used to eat salads and thought I had better give it a try since most salads are 0 points a nice way to fill up on healthier choices. The Chicken one is fantastic so on nights we have pizza I have half of one of those with one slice of pizza and have a nice 10 point meal! It's fantastic, I don't even use dressing most of the time! If I decide on dressing, the Kraft Fat Free Ranch or Catalina are both delicious and only usually 1 point!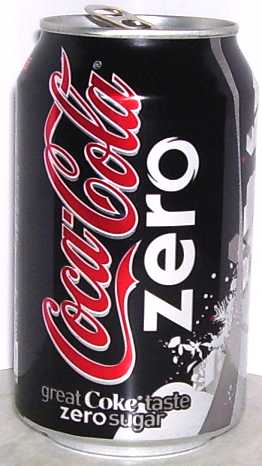 8. Coke Zero and Sprite Zero, 0 points...both taste great, not so much like a diet soda and it counts as one of my servings of water for the day too!
9. Weight Watchers Fruities, 1 point for a whole pack! These are great little fruity chewy candies that I keep at my desk for the sweet cravings. It's only one point for a whole pack and a pack lasted me all week this week!
10. Again a great cereal bar, only 2 point and come in great flavors like chocolate and vanilla drizzle! YUM!
11. Water...yes, just plain old water, I'm trying to drink more of it and I'm ok with that too! I sometimes add a point if I add one of those crystal light mix-ins even though they don't count as a whole point I like to round up just to be sure!
12. Gum...I chew sugarless gums like Eclipse or Orbit, I love how a nice mint gum after lunch makes my mouth feel fresh and makes me not want to snack for most of the afternoon!
13. Chai Tea from the coffeehouse on campus, 3 points and SO GOOD on these freezing cold days!